Welcome to Victoria
Victoria, BC, Canada is a vibrant scenic city close to the ocean and mountains and surrounded by outdoor activities only a short distance from Vancouver.  The capital of British Columbia, the sunniest part of Canada, and home to the iconic Fairmont Empress hotel, Victoria will surprise visitors.  An unrivalled scientific program matched with the beauty and diversity of Victoria makes for a meeting that shouldn't be missed.
Victoria Conference Center
The Annual Meeting will take place April 19 – 23 at the Victoria Conference Centre. The Victoria Conference Centre (VCC)  provides an exceptional experience for delegates and visitors to Victoria. Located in the heart of Victoria, the 73,000 square feet of flexible and unique meeting space optimizes networking opportunities.  Just steps away from the BC Parliament Buildings, the Inner Harbour and the world famous Fairmont Empress Hotel.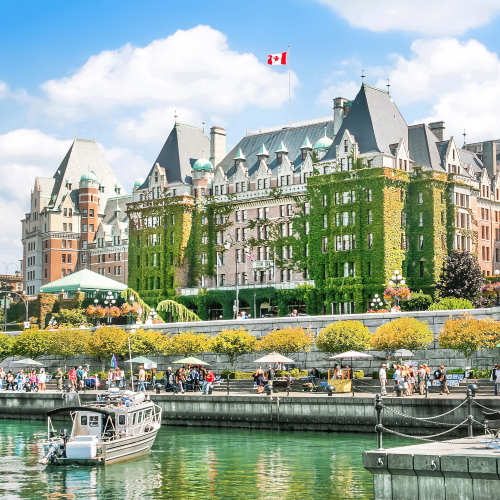 Fairmont Empress Hotel
Since 1908 the Fairmont Empress has been the crown jewel of the Victoria Inner Harbour.  A stately property in the heart of the downtown with many rooms offering magnificent views of the Inner Harbour, the city lights (including the provincial Legislative building), or the iconic gardens.  Having recently completed a multi million dollar renovation, the Empress features classic details with modern touches and is sure to make your stay in Victoria unforgettable.
Fairmont Rooms – $209 + tax
Deluxe Rooms – $239 + tax
*Book by the deadline of March 18th to secure a room.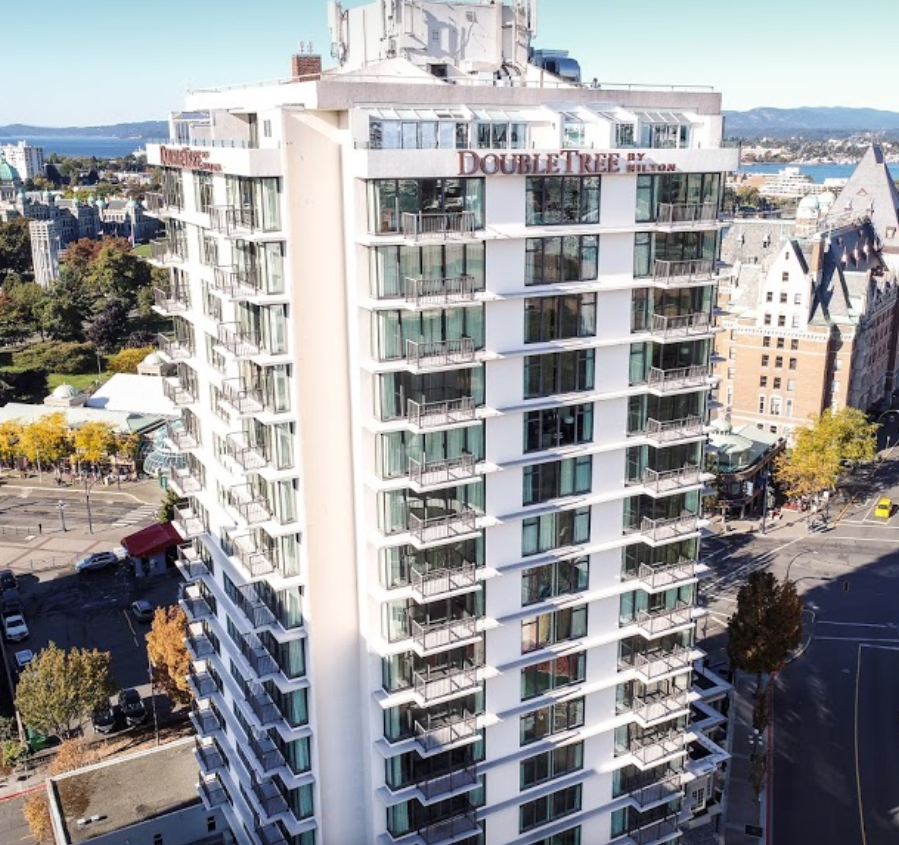 DoubleTree by Hilton
DoubleTree by Hilton Hotel & Suites Victoria boasts an ideal downtown location steps away from the Inner Harbour, Victoria Conference Centre, boutique shops, whale watching, museums and many arts and cultural activities. Enjoy a warm welcome when you stay at this contemporary Victoria hotel. You will even be greeted with a signature DoubleTree Chocolate Chip Cookie on arrival.
Standard Rooms – $169+ tax
One Bedroom Suites – $189+ tax
*Book by the deadline of March 18th to secure a room.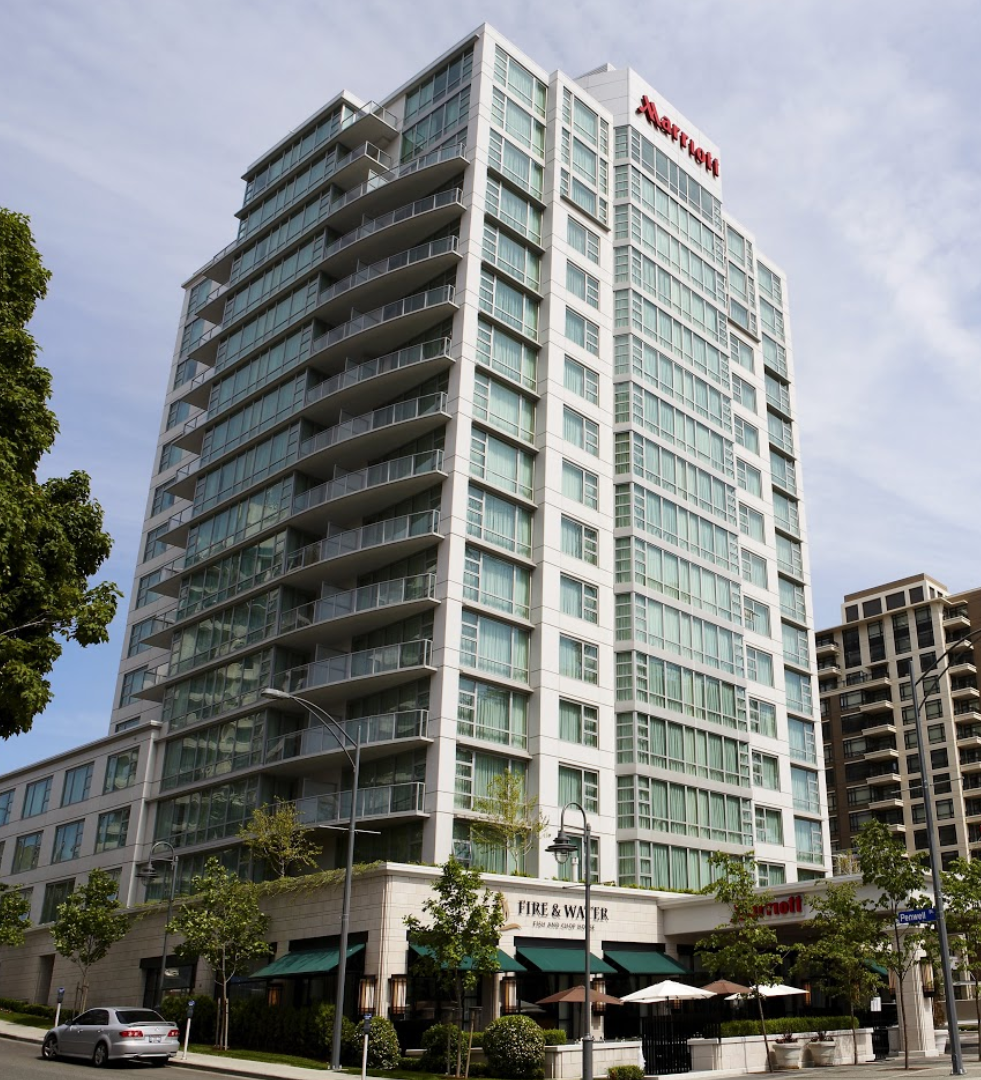 Marriott Victoria Inner Harbour
Steps away from the Victoria Conference Centre, the Marriott Victoria Inner Harbour, is an ideal location for your stay in the capital city.
Standard Room, Single or Double Occupancy – $199 + tax
Interested in Roomshare?
Interested in finding fellow delegates to share hotel rooms with during NCM 2020? If so, please fill out our Roomshare form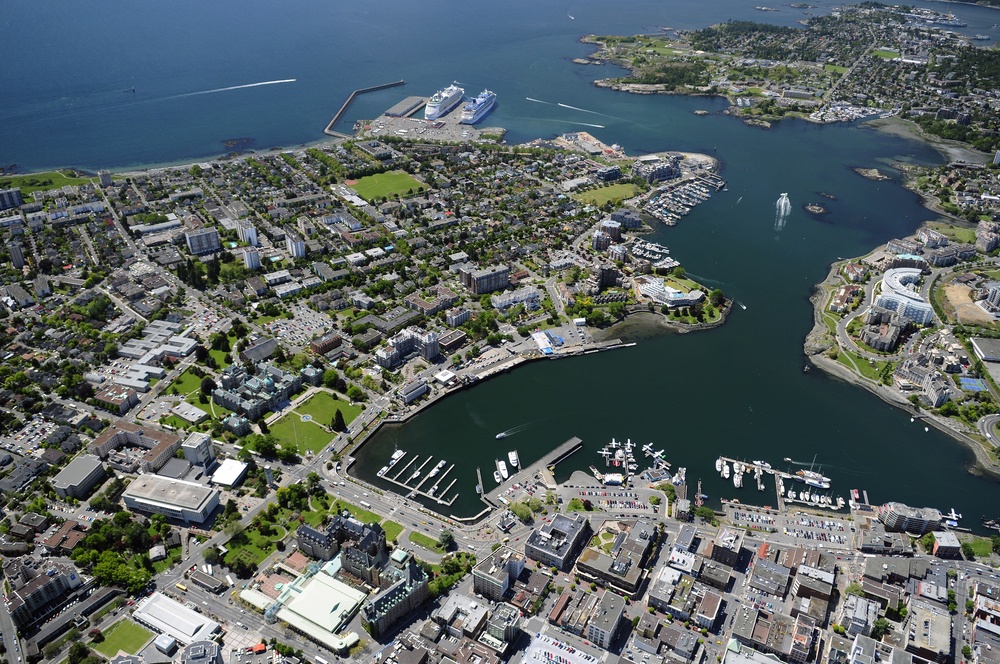 Getting to Victoria, BC
Victoria, capital of British Columbia, sits on the craggy southern end of Vancouver Island. With abundant parkland, it's known for outdoor activities. The city's British colonial past shows in its Victorian architecture, including stately Craigdarroch Castle mansion.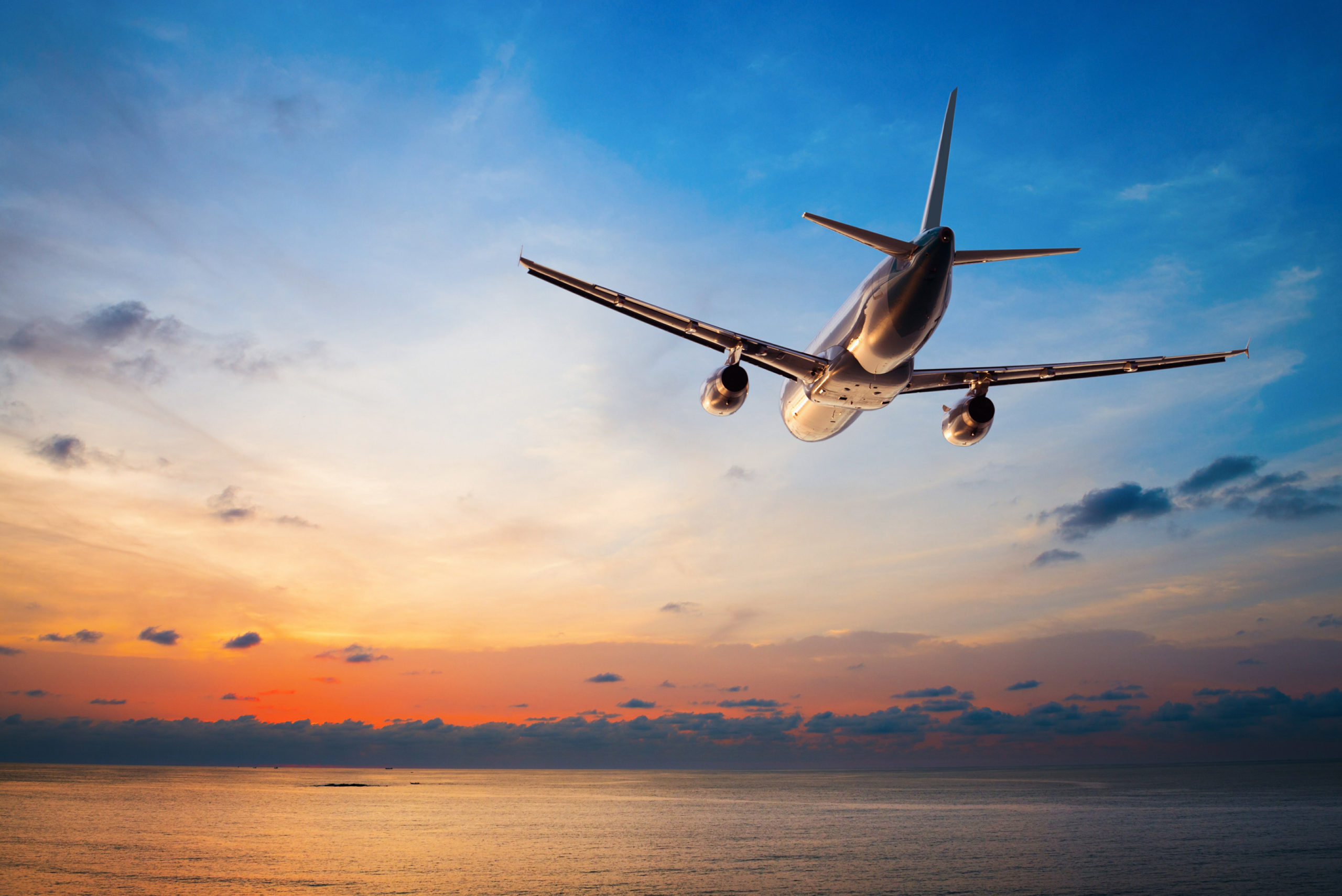 By Air
Victoria's International Airport (YYJ) is located 22 km north of downtown Victoria and the conference location. Recommended flight connections for international travelers to Victoria are via:
For the most convenient travel arrangements, ensure you book your flight straight through to Victoria.
Airport Shuttle: The YYJ Airport Shuttle provides frequent service between the Victoria Airport and downtown Victoria hotels. The shuttle offers spacious and comfortable vehicles, with ample room for groups or families, as well as all luggage and travel necessities. For more information or to book the shuttle, please visit their website.
Transfers through Vancouver:
Additional airlines (ie. Pacific Coastal, Hawkair, etc.) provide service to Victoria from the South Terminal on the mainland.
If connecting to ground transportation for the final leg of the journey, BC Ferries Connector Bus offers regular scheduled bus service to Victoria. Departures from the airport are timed to connect with BC Ferry departures to Swartz Bay Ferry Terminal, north of Victoria.
Daily scheduled harbour to harbour float-plane service is also available to downtown Victoria from Vancouver (Coal Harbour) and Seattle (Lake Union) on a variety of carriers, including Harbour Air and Kenmore Air.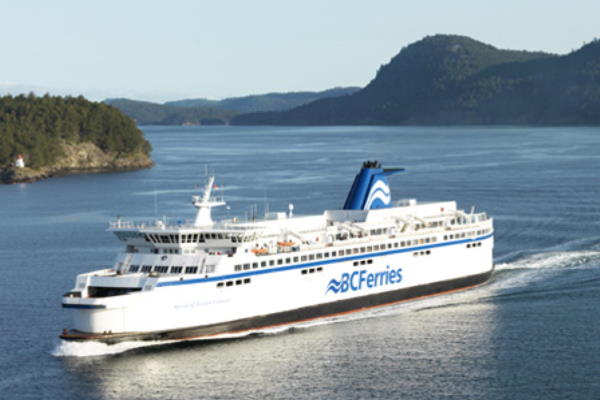 By Sea
There are four major ferry routes to Victoria.
 BC Ferries from Vancouver (Tsawwassen Ferry Terminal)
BC Ferries runs regularly scheduled vehicle and passenger ferries from Vancouver (Tsawwassen Ferry Terminal) to Victoria (Swartz Bay Ferry Terminal). Reservations are available. Unless you have a reservation, travel is first come first served. It is recommended that you arrive at the ferry terminal a minimum of half an hour prior to sailings, and earlier if you wish to board during a popular travel time (such as Friday or Sunday evenings). For more information, reservations or to check schedules, visit www.bcferries.com.
 The Victoria Clipper from Seattle, WA to Victoria, BC
The Victoria Clipper is a passenger only high-speed ferry running between Pier 69 in downtown Seattle and Victoria's downtown Inner Harbour. The trip takes between 2 & 3 hours, depending on weather conditions. Reservations are available. For more information and to view schedules and fares, or to make a reservation, visit www.victoriaclipper.com.
 The Washington State Ferries from Anacortes, WA to Sidney, BC
Washington State Ferries sails from Anacortes (90 miles north of Seattle) to Sidney, BC (25 minutes north of Victoria). The ferry runs twice daily in the summer months, and the scenic crossing takes approximately 3 hours. This is a vehicle and passenger ferry. Vehicle reservations are recommended. To view schedules, fares, or make reservations visit www.wsdot.wa.gov/ferries.
 The Coho Ferry (Blackball Transport Inc.) from Port Angeles, WA to Victoria, BC
The Coho Ferry sails four times daily between Port Angeles and Victoria, arriving in Victoria's downtown Inner Harbour. This is a vehicle and passenger ferry. Reservations are available. For more information on sailing schedules and fares visit www.cohoferry.com.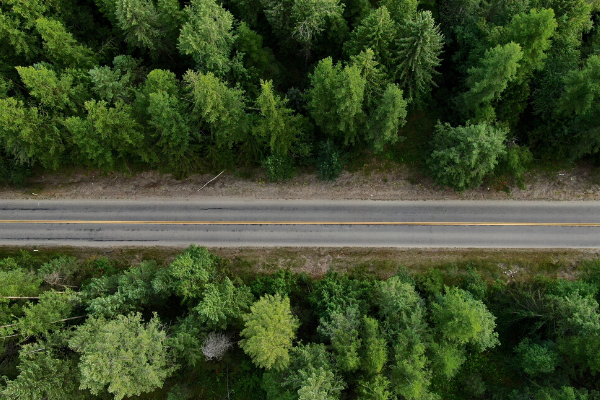 By Car
Downtown Victoria can be reached via car ferry from Vancouver, Washington State or from the Victoria International Airport. 
To book with Avis – Please call 1-800-331-1600
To book with Budget – Please call 1-800-842-5628
It is your sole responsibility to ensure that you have all the travel documents necessary to enter in, or transit through, each country on your itinerary. Please ensure you verify the requirements for each country as the required documents for the outbound portion of your travel may differ from those required on the return.
Along with the normal travel documents required to enter Canada, additional documents may be required depending on your country of origin, even if they are used solely to land in Canada and re-board a connecting flight.
For details regarding documentation and other helpful travel information, please click here
Please note that Canada has introduced a new entry requirement, known as an eTA, for visa-exempt fogn nationals travelling to Canada by air.  Exceptions include US citizens and travellers with a valid visa.  Eligible travellers can apply online for an eTA.  Find out more about the Electronic Travel Authorization (eTA)
Letters of Invite
Letters of invite can be provided to international delegates who may require a letter for Visa application.  Please note, full conference registration and payment must be arranged prior to a letter being provided.  Please email us for more information.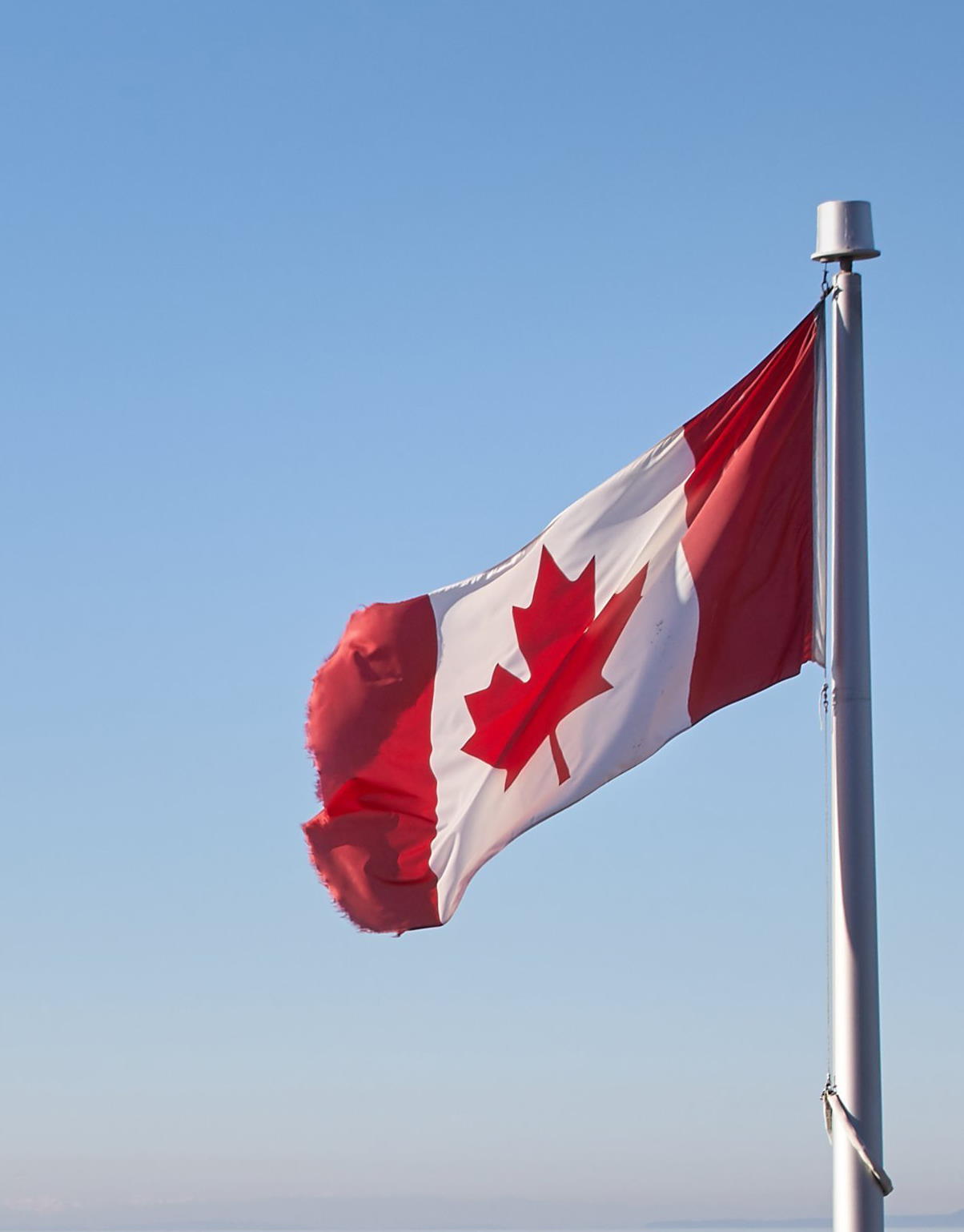 Learn More
If you'd like to learn more about Victoria and visitor opportunities, please follow the link below to the Tourism Victoria site
Tipping – Tipping is expected in Victoria with the standard tip of 15 – 20% of the bill
Currency – The currency in Victoria is the Canadian Dollar but American Dollars will be accepted.  Note the any change due back will be provided in Canadian dollars.
Credit Cards – Major credit cards are widely accepted in most establishments but it is suggested to always carry a small amount of cash and to check before ordering
Smoking – Under British Columbia law, smoking is not permitted in any indoor locations or within 7m of a doorway.
Electricity – 110 Volts, 60 Hz
Time – From March to late October, Victoria operates in the Pacific Daylight Time (GMT -7)
Springs  in Victoria, BC are mild and arrive very early compared to the rest of Canada – as early as February. Temperatures average from 8 – 14 ºC (46 – 57 ºF) but can drop down to freezing overnight. Cherry blossoms, locally known as 'Victoria Snow', blanket the city while the majority of Canadians are still shoveling actual snow.
Whether you're window shopping or out for a marathon shopping spree, Victoria offers everything from quaint shops and local food markets (with over 950 farms nearby), to unique boutiques, local independent retailers and full shopping centres.